Carrion Lands
Temple of the Eternal Guardian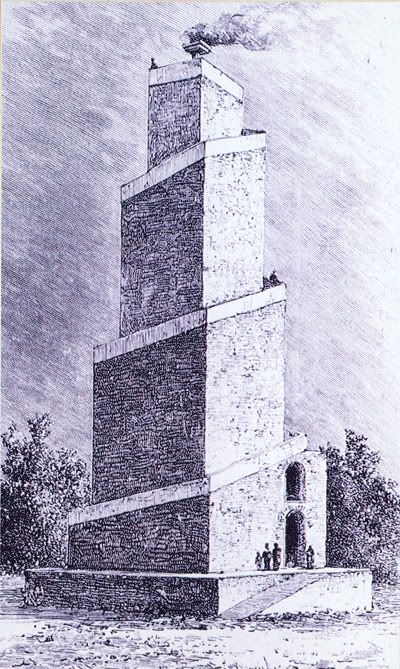 When the Empire first expanded into the Nentir Vale, the area was a savage wilderness, with scattered hill tribes and barbarian settlements the only mark of civilization. Imperial colonists founded cities and established highways spanning the Vale, but the wild denizens of the region soon pushed back. When the Exarch of Nentir heard of a vast army of trolls, ogres, and giants gathering in the Witchlight Fens, he swiftly dispatched the Imperial Legions to break them.
In a one-day pitched battle, the Legions shattered the monstrous horde, but not without thousands of casualties on both sides. Upon seeing the blood-soaked battlefield, Renezir Kelhame, a militant priest of Erathis, swore to mount a monument to commemorate the fallen warriors. He named it the Temple of the Eternal Guardian, with an eternal flame atop its spire to symbolize the light of civilization lit by the Empire in the Nentir Vale. A small community of monks occupied the temple to care for the flame.
Gradually the peat bogs of the Fens reclaimed the fallen, monstrous and Imperial alike, creating a vast graveyard for which the Temple is the only monument.